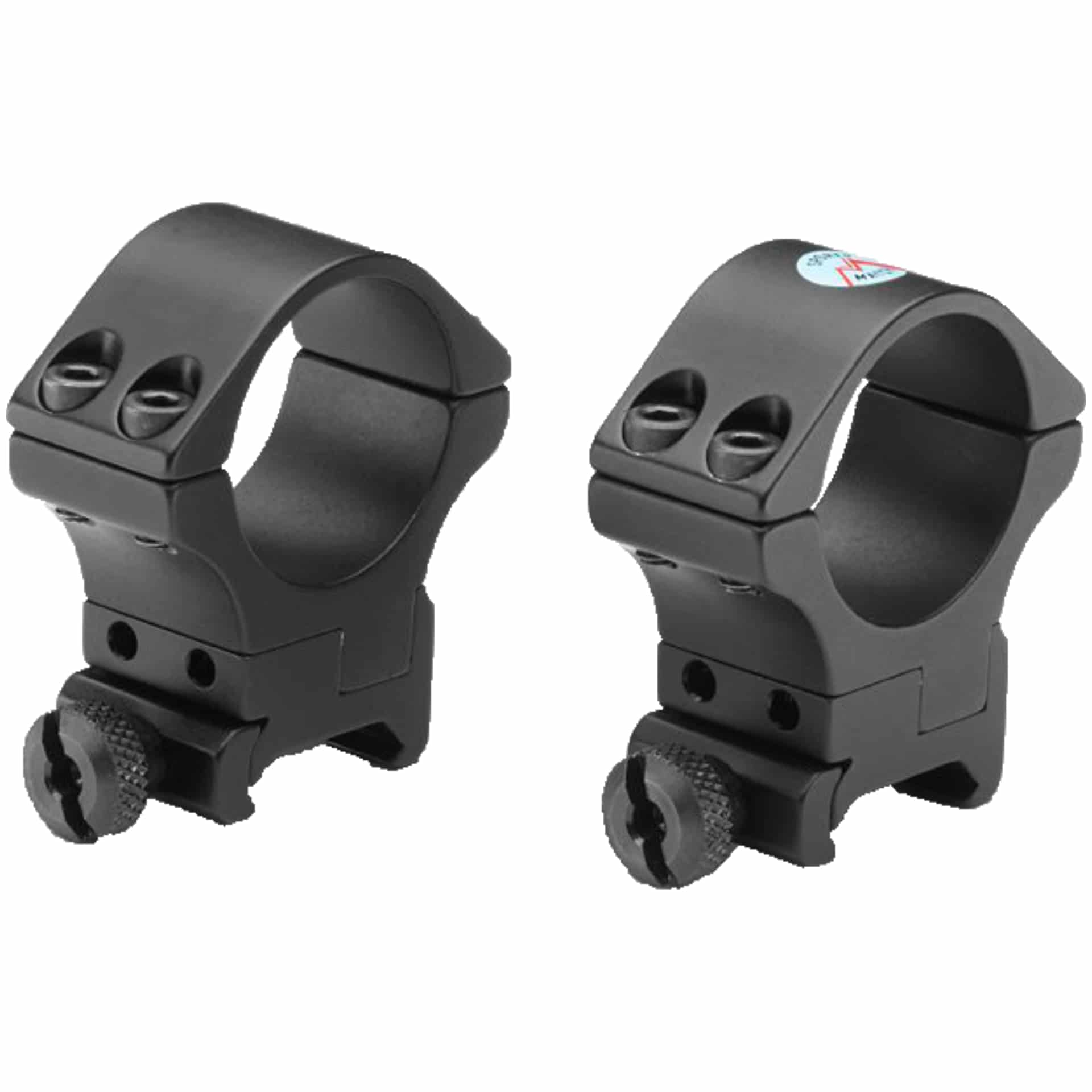 Shipping until , if you place your order within the next .
Manufacturer:
Sportsmatch UK
Manufacturernumber:
ATP72
| | |
| --- | --- |
| Category: | Montagen |
| Height adjustable: | Yes |
| Mount height: | High |
| Mount type: | two-parts |
| Pre-inclined : | No |
| Rail: | Picatinny / Weaver |
| Tube diameter: | 30 |
Product information "30mm high, height adjustable, for Weaver / Picatinny, two parts"
ATP72 Sports Match UK 30mm Central tube diameter high, height adjustable, suitable for Weaver / Picatinny up to 56mm lens diameter, in two parts Why do we recommend sports match UK?
---
Ich habe mir nach eingehender Rücksprache mit Andi auf dessen Empfehlung zum Kauf der Sportsmatch ATP72 30 mm zur Montage meines ZF SIMALUX-Gold Edition 10-40x56SF auf meine HW 100 T entschieden. Nachdem ich mir so ziemlich alle Möglichkeiten angesehen habe um eine stabile und relativ günstige Vorneigung des ZF zu erreichen, schien mir die ATP72 aufgrund der zu erwartenden qualitativ sehr hochwertigen Fertigung und des zielführenden Höhenverstell-Mechanismus als die beste Lösung. Das Ergebnis ist wie erwartet. Mit der Original-Picatinnyschiene von Weihrauch für die HW 100 ergibt sich die perfekte Höhe des ZF (Objektiv mit Staubschutz 68 mm) über dem Lauf und die propagierten 50 MOA sind voll nutzbar. Die Einstellung der Höhe erfolgt über eine Inbus-Madenschraube am Fuß der Montage und ist im Vergleich zu Wettbewerbern damit stufenlos und absolut fein bis zur gewünschten Erhöhung/Neigung justierbar. Das ZF ist dank der durchdachten Befestigungsmechanismen binnen weniger Sekunden demontiert/montiert und kann somit im Wechsel auf jeder Waffe mit Picatinnyschiene eigesetzt werden. Aus meiner Sicht die derzeit ökonomischste Lösung ein ZF so auszurichten, dass der volle Höhen-Verstellbereich auf die jeweils gewünschte Entfernung genutzt werden kann. War und ist mir jeden Euro wert. Mein Dank geht an Andi für die schnelle und kompetente Beratung in dieser Sache.